Dauz Penguinarium in Dubai Mall
This time MAT LSS project management team had a tough task to achieve. Building a penguin exhibit while 5000 people per day visit an operating facility without realizing that a large construction site was next to them was a challenge. At the same time our team had to operate without disturbing the animals. MAT's promise was to deliver the DAUZ Penguinarium in the Dubai Aquarium and Underwater Zoo in just 5 months and deliver the exhibit for the new penguins.
The Dauz Penguinarium in the Dubai Mall consists of an FRP reinforced aquarium tank which was shipped in parts and it became a solid structural aquarium on site. The tank had to pass through existing passages and needed to be welded onsite. This large FRP tank with approximate total water volume 40000 liters has a large PMMA acrylic panel which was chemically bonded onsite.
Dubai Mall Aquarium and Underwater Zoo Penguins Presentation
Dubai Aquarium & Underwater Zoo Penguins
Penguin Filtration Systems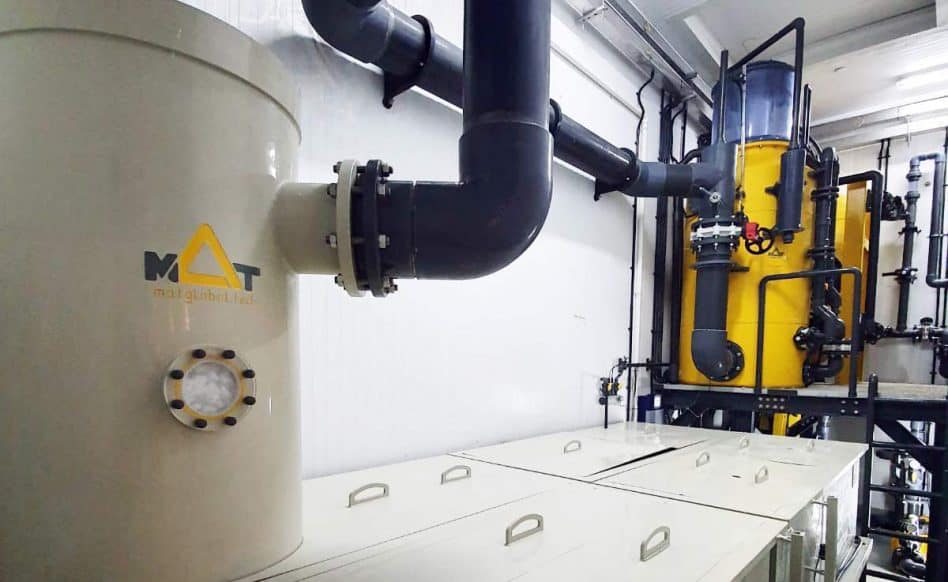 DAUZ is MAT's fifth penguin exhibit design and built ALSS equipment and the sixth project of Penguin Filtration Systems commissioning. Our engineers and biologists have extensive husbandry knowledge of several penguin species. Other penguin filtration projects are the Rixos Land Of Legends Theme Park, the Istanbul Aquarium – Penguins Encounter, the Atlantis Aquarium in the Xanadu Mall from Parques Reunido, the Ski Dubai Penguins Encounter and the Al Ain Zoo Penguins in Abu Dhabi.
Turnkey Penguinarium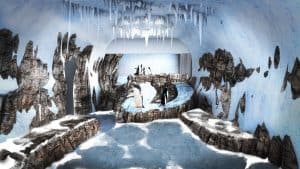 DAUZ new Penguin exhibit has Antarctic species of Penguins, specifically Gentoo Penguins (Pygoscelis papua), which also features in an interactive attraction.
MAT's scope of work included the design, engineering, manufacturing, delivery and the commissioning of the Penguinarium Filtration Systems as well as the installation onsite and the training of the personnel. Moreover all project management was handled by MAT which also commissioned and installed the acrylic panels with silicon joints and the lighting equipment of the aquarium.
More About Aquarium Engineering
List of equipment:
MAT Custom Backwash Reservoir Tank
MAT Special Sump
Air Blowers
Heat Exchangers
Circulation pumps & Dosing Pumps
VFDs
More Aquarium Filtration Systems
DAUZ Penguinarium Filtration Room 360 Panorama View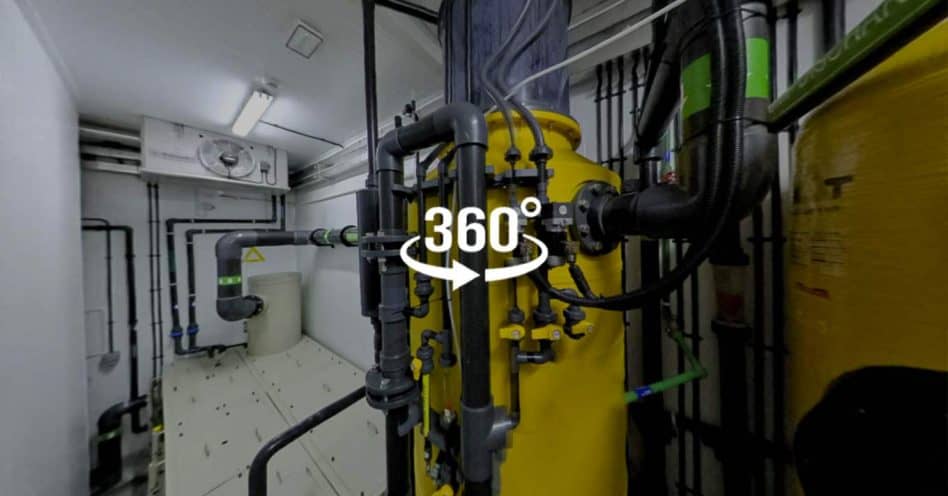 The protein skimmer and Pressurized Mechanical Filters consist of various sub-elements which along with the above-mentioned equipment provide a mechanical and biological filtration as well as disinfection based on UV emission and Ozone infusion.
Penguinarium Photos