MAT LSS – Company Profile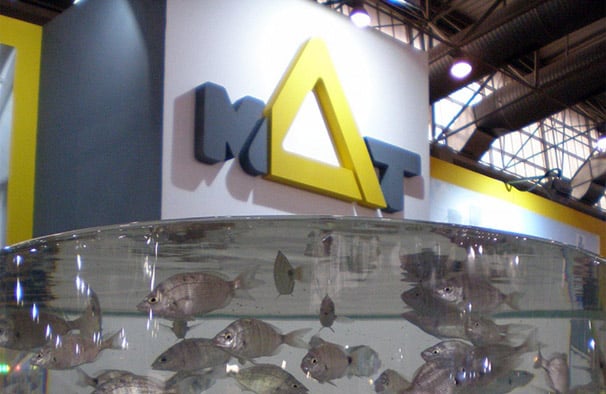 Our company MAT LSS was established in 2012 in Izmir, Turkey and belongs to three people. It was founded by Aquaculture technicians after many years of experiment and on-field trials. MATLSS is a design, manufacturing and installation company in the MEP field (Mechanical, Electrical & Plumbing) and specialty filtration technologies. Currently we have around 110 staff of multiple nationalities. Among them there are Turks, Greeks, Americans, Spanish, English and Italian passport holders.
ENGINEERING TEAM
Our engineering team consists of 8 MEP and civil engineers and who work with Solidworks, REVIT and AUTOCAD. We have the capability to fully calculate and prepare the hydraulic and MEP design of the filtration and slide flow charts. In addition we carry a 10 million professional indemnity policy by Lloyds which is valid globally and covers all of our designs.
SUPPLIERS & CERTIFICATIONS
We work closely with MEP suppliers from GERMANY, ITALY, NETHERLANDS, SPAIN and the USA. Our manufacturing and assembly line is in Izmir, at a 5000 sq.m facility. We buy all our HDPE & PE & PVC plastic sheets from SIMONA A.G and we form them in our factory. MATLSS has ISO 14001 and 9001 as well as UL, SASO and CE certification on all the equipment it manufactures. The Headquarters and sales force is located in Athens, Greece. We have the ability and the capacity to design and build custom sized equipment for any special application of the waterpark, aquarium and aquaculture industry.
INSTALLATION TEAM
The installation team of MAT consists of European and American passport holders. We have installed equipment from MACAU to MEXICO and we feel rather comfortable in working in any part of the world. We are familiar in working with Letters of Credit, Performance Bonds and Bank Guarantees.
Why to choose MAT LSS
Our competitive advantage towards the competition is that we have the capacity to provide correct value engineering, we manufacture in-house, have a strong workforce and we have been involved only in high quality projects so far. All the projects that MATLSS has been involved have been successfully handed-over and we never had any legal claim from our clients or suppliers.
Understanding the constantly changing demands of the filtration systems in public aquariums, aquaculture, swimming pools and waterparks we aim to the highest possible quality. The key to our success in water treatment technology is that we design and build all products in our own factory and R&D facilities in Izmir, Turkey. All products are made of European (EU) components of the best quality and guarantee.
International professional indemnity coverage policy by LLOYD's
MAT LSS Certifications
Video Presentation of MAT LSS
Aquarium LSS & Recirculating Aquaculture Systems
MAT helps you develop any aquarium or aquaculture application
Freshwater Fish Aquaculture Production
Salmon smolt
Trout
Sturgeon
Barramundi
Pike Perch
Murray Cod
Eel
Tilapia
White fish
Ornamental fish
Carp
Catfish
Saltwater Fish Aquaculture Production
Salmon
Sea Bass
Sea Bream
Cod
Turbot
Yellowtail Kingfish
Cobia
Grouper
Snapper
Sole
Related to fresh water or seawater applications, we can provide international engineering solutions and services for any custom application, any size of fish farms, hatcheries, nurseries and other facilities which require water filtration equipment. We produce Protein Skimmers, Ozone Generators & Ozonizers, Trickle Filters, Moving Bed Biofilm Reactors – (MBBR), Compact Water Filtration Systems and Fish Quarantine Tanks of any size.
MAT LSS Newsletter
Subscribe to our newsletter by filling your name, your email and the company you work for below.