MAT FILTRATION TECHNOLOGIES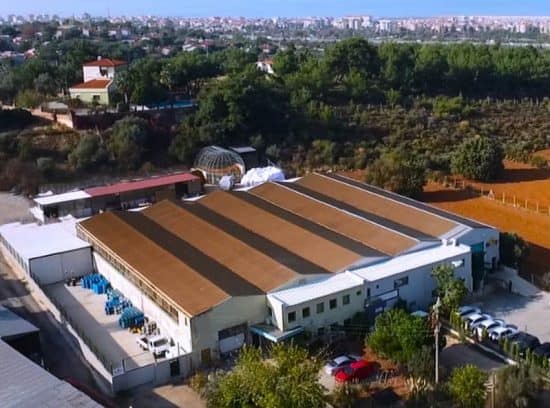 MAT Filtration Technologies was established to provide the highest possible efficiency equipment and services on water filtration technology. Specifically MAT was established in 2012 in Izmir, Turkey and was founded by fish husbandry industry experts. Our expertise in animal husbandry for over 35 years is our biggest competitive advantage. Furthermore we understand animal behavior and we know in depth the operational needs to run properly a facility. Our company develops and tests the equipment performance and ensures its ease of operation on our marine fish quarantine facility in Izmir. In addition we have designed our organisation to deliver successfully and on-time demanding projects in any part of the world. Finally MAT has developed to become a design, manufacturing and contracting leader in the field of MEP (Mechanical, Electrical & Plumbing) and specialty filtration technologies. Currently, we employ over 160 highly-skilled staff of multiple nationalities.
ENGINEERING TEAM OF FILTRATION TECHNOLOGIES
Our strongest asset is our engineering team, which consists of highly-skilled and motivated MEP engineers, marine biologists, and aquaculture engineers. Our engineering team has the capability to calculate and specify hydraulic requirements and specially MEP features of any water treatment system. In addition, MAT carries a 10 million Euro global professional indemnity policy covering all its design works. MAT designs and builds custom-sized filtration equipment for water parks, aquariums, and swimming pools and delivers the requirements of each project from plans to smoothly running facilities.
FACTORY TOUR AT MAT FILTRATION TECHNOLOGIES
MAT FILTRATION TECHNOLOGIES - FACTORY TOUR
SUPPLIERS & CERTIFICATIONS
Aquarium Suppliers
We work closely with MEP vendors from Germany, Italy, Netherlands, Spain, and the USA, and we cooperate with design firms all around the world. Our R&D (Research & Development) manufacturing and assembly line in Izmir. Specifically it is a 30,000 sq.ft purpose built facility and it is equipped with state of the art technology. MAT procures all its main components from European and U.S. manufacturers. Furthermore MAT operates with ISO 14001 and 9001 protocol, and carries UL, SASO, and CE certification on all equipment manufactured.
Water Treatment Quality Certifications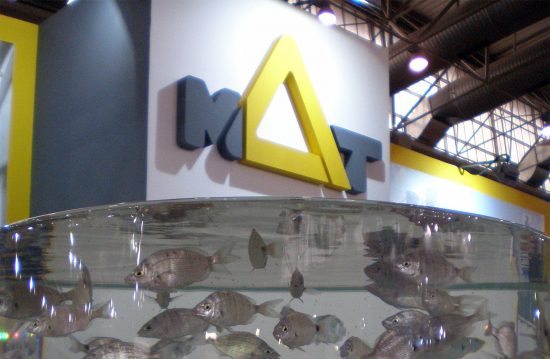 FILTRATION SYSTEMS – SALES & SUPPORT
MAT's Sales and Support offices are open in Greece, Turkey and UAE. Our ERP ensures optimum after-sales service for our clients, keeping in stock spare parts for immediate dispatch. All of our plastic containers come with a 5 year warranty coverage. We take pride in our clientele and commit to supporting our clients in the best possible way.
WHY TO CHOOSE MAT
MAT's competitive advantage lies in our capacity to provide value engineering designs and in-house manufacturing to deliver robust equipment. That equipment is simple in operation and highly effective. MAT Filtration Technologies has a vast experience in fish and marine mammal husbandry and we take pride in the engineering we provide for the well being of the animals entrusted to our care. This deep knowledge in filtering water properly, led MAT to expand its filtration technology to swimming pools filtration systems and aquapark (waterpark) filtration technology. In addition our company has an immaculate track record of successfully completed projects around the world.
Due to our understanding of the constantly changing demands in the filtration technology industry of public aquariums, swimming pools, and waterparks, we aim to offer the highest possible quality and professional approach. MAT develops its water treatment technology on its own tanks and quarantine facility. We observe closely the water parameters and we ensure the ease of operation of the systems we design and manufacture. So MAT is not just an integrator who buys various components from different vendors.
The Yellow Machine
Aquarium LSS & Recirculating Aquaculture Systems