MAT LSS – Company Profile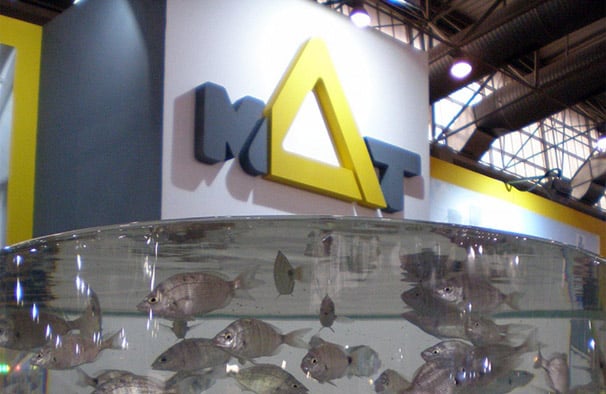 Founded by Aquaculture engineers & technicians
MAT, was founded by Aquaculture technicians after many years of experiment and on-field trials. MAT stands for Marine Aquarium Technology and this is exactly what we promise to deliver. Understanding the constantly changing demands of the aquaculture and public aquarium industry, we aim to the highest possible quality in water treatment technology. MAT designs and builds in house, all products in its own factory and R&D facilities in Izmir, Turkey. All products are made of European (EU) components of the best quality and guarantee.
The Headquarters and sales force is located in Athens, Greece. We have the ability and the capacity to design and build custom sized equipment for any special application of the aquaculture and aquarium industry.
International professional indemnity coverage policy by LLOYD's
MAT LSS Certifications
Video Presentation of MAT LSS
Aquarium LSS & Recirculating Aquaculture Systems
MAT helps you develop any aquarium or aquaculture application
Freshwater Fish Aquaculture Production
Salmon smolt
Trout
Sturgeon
Barramundi
Pike Perch
Murray Cod
Eel
Tilapia
White fish
Ornamental fish
Carp
Catfish
Saltwater Fish Aquaculture Production
Salmon
Sea Bass
Sea Bream
Cod
Turbot
Yellowtail Kingfish
Cobia
Grouper
Snapper
Sole
Related to fresh water or seawater applications, we can provide international engineering solutions and services for any custom application, any size of fish farms, hatcheries, nurseries and other facilities which require water filtration equipment. We produce Protein Skimmers, Ozone Generators & Ozonizers, Trickle Filters, Moving Bed Biofilm Reactors – (MBBR), Compact Water Filtration Systems and Fish Quarantine Tanks of any size.
MAT LSS Newsletter
Subscribe to our newsletter by filling your name, your email and the company you work for below.