Aquarium Engineering

MAT LSS team provides engineering services for aquariums and aquaculture applications. Our design and services focus on:
Low operation cost.
Low maintenance cost.
Low energy consumption.
High systems efficiency.
Long stability of the establishment.
High operating flexibility.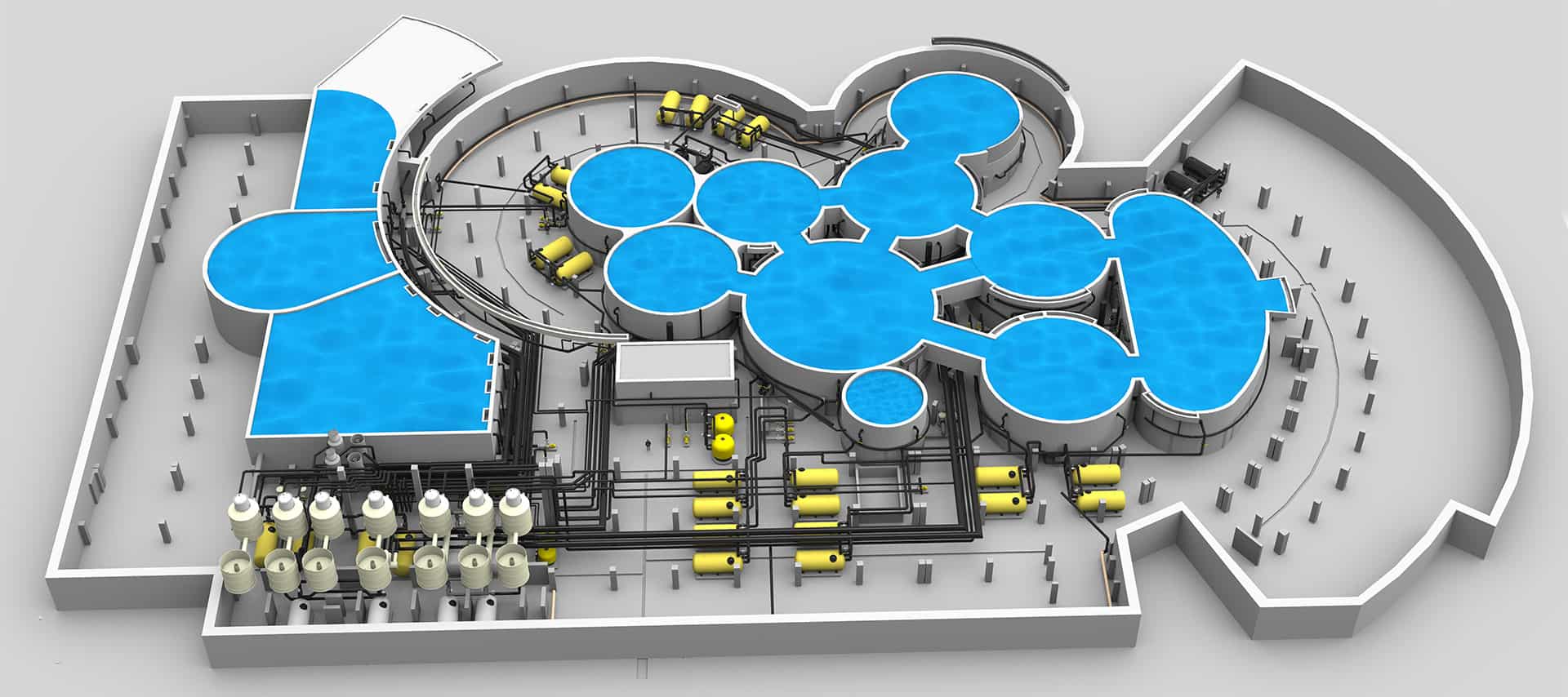 Engineering Services for new & existing filtration systems
We are specialized in designing efficient aquatic Life Support Systems, as well as, improving existing aquarium filtration systems (AFS). We are experts in manufacturing filtration equipment for water parks, zoos, public aquariums, hotel resorts and aquaculture applications such as fish farms, nurseries, hatcheries and recirculating aquaculture systems. For more about MAT LSS visit our company profile page.
ABOUT MAT LSS
Engineering Process for Aquariums & Aquaculture
Our engineering team offers process design and project management services. We provide controlling and measuring devices, detailed plans, manuals and specifications for our LSS equipment. We achieve the best water quality which is necessary to keep a healthy environment for the living environment of all aquatic species.
We follow up with detailed schematics, construction services, process optimization and troubleshooting. Specifically, our engineering services cover the following aspects:
Design Basis Development.
Preliminary Process Design.
Process Design Services (Basic & Advanced Engineering).
Process Feasibility Study.
Economic Sustainability and Technical Evaluation.
Alternative Workaround Planning.
Front End Engineering Procedures.
Pre-project Engineering Planning Packages.
Design Level Cost Estimation.
Capital Cost Evaluation.
Operating Cost Estimates.
Furthermore our engineers use process simulation to develop, optimize and represent the process. They provide control diagrams, procedure flowcharts and diagrams of level piping in order to specify the extensive flow and the provision of the equipment.
MAT LSS offers onsite electrical installation and instrumentation, as well as PVC Pipes installation and technical support. Our team focuses also on process level equipment specifications, equipment plot plans and layout drawings.
Our support operations include:
Process safety services overview.
Energy conservation studies.
Hazard analysis.
Hazard assessments.
Operation safety information.
Our design process results in low operation cost, low maintenance cost, low energy consumption and high operating flexibility.
Aquarium Engineering & Aquaculture Engineering Design Scope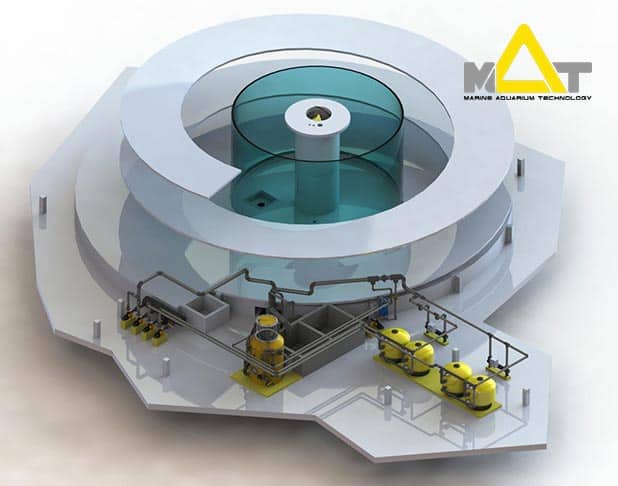 Preliminary Engineering Design Scope.
Equipment List and Technical Specs.
Preliminary Equipment Layout.
Filtration Parameters.
Flowchart of LSS Equipment.
Electrical Load Requirements.
HVAC Requirements of LSS Rooms.
Full Design Engineering Scope.
Equipment List and Technical Specs.
Equipment Layout.
Filtration Parameters.
P & ID of LSS.
Electrical Load Requirements.
HVAC Requirements of LSS Rooms.
Measuring & Piping Instrument List.
Equipment Calculations.
Under Slab Piping Routes, Sizes and Specs.
Above Ground Piping Routes, Sizes and Specs.
Fresh Water & Sea Water Supply Requirements and Locations.
Compensation Tank Details.
Concrete Overflow Box Sizing & Detailing.
Concrete Bio-Tower Sizing & Detailing.
Concrete Plinth Details.
Locations & Dimension of Penetration on Concrete Walls.
Electrical, Automation & SCADA Projects.
Location of Control Panels.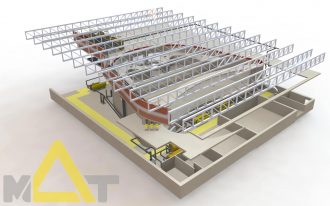 An experienced engineering team
MAT LSS experienced team consists of project managers, engineers, aquaculture professionals and aquarium specialists. The engineering team ensures the qualified services in designing and developing our aquatic systems. Our services and our products are always on schedule and on budget and leave more than satisfied people all over the world.
Have a look at our international aquarium applications.
For more information and analysis, please contact us and one member of our engineering team will assist you.