Aquarium UV Sterilizers & Disinfectors
The aquarium UV Disinfection & Sterilization System is a sterilizing device for wastewater treatment, where the Ultra Violet radiation targets directly to microorganisms & genetic material (DNA & RNA) destruction. The comparative advantage of the UV disinfection system over various chemical disinfection methods is the maintained and unaffected physical and chemical composition of water after the UV radiation activity. The UV is effective against any type of microorganism such as algae, bacteria, virus, fungi, yeasts, etc.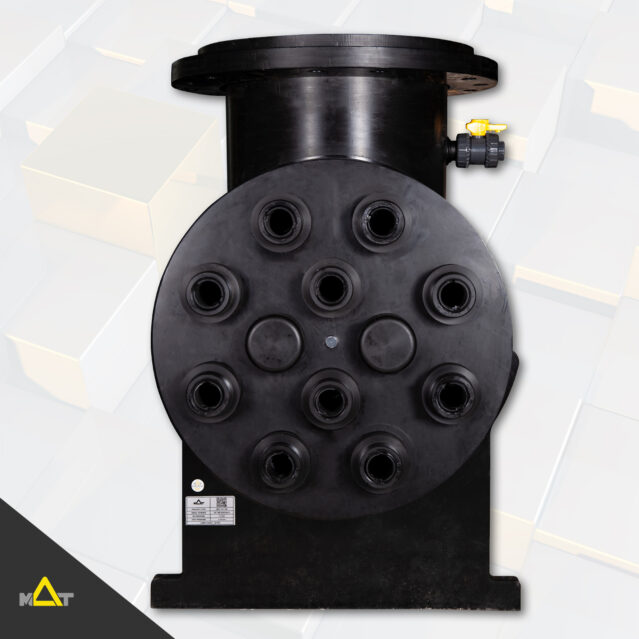 OFFER, USE & APPLICATION of MAT Aquarium UV Devices
Our UV Disinfection devices are applicable to Aquariums, Aquaculture Facilities, Aquarium Life Support Systems, Swimming Pools and to any Wastewater Treatment Applications. MAT UV Disinfection devices is the solution for total water sterilization.
OPERATION & ENGINEERING OF UV DISINFECTION
Prefiltered water flows into the UV Disinfection device, where Ultraviolet Radiation is emitted to destroy the genetic material of the microorganisms contained in the water. Moreover, the MAT low pressure UV lamps, are capable of multi-frequency emission, resulting in chloramines elimination through a photochemical reaction. The combined chlorine is reduced up to more than 50%.
Aquarium UV Sterilization Systems Presentation by Poema del Mar
The head of Filtration Systems at Poema del Mar Aquarium explains the use of ultraviolet filtration in public aquariums. It is one of the most important procedures when talking about the quality of the water that circulates through the aquarium. Since it acts as a germicide in the sterilization process this procedure is used to eliminate algae bacteria, viruses and germs thus preventing the spread of diseases. The UV lamp of a UV Sterilizer is isolated from the water by means of a quartz tube which supports the pressure of the water and the temperature of the lamp. In completion with other mechanical and biological filtration systems Poema del Mar Aquarium ensures the best quality of water in the facility.
ADVANTAGES OF MAT UV DISINFECTION
Maintaining unaffected physical and chemical composition of the water microorganism Reduced combined chlorine concentration when used in Pools Minimized risk of handling and dosing hazardous chemical products Avoidance of hyper chlorination Resistive and durable structure.
Public Aquarium Disinfection Against Corrosion
MAT Sterilizers stand against corrosion of sea water and provide excellent disinfection. They are used in public aquariums, fish farms & aquaculture.