Parques Reunidos
Parques Reunidos is Spain's premier Aquatic and Waterpark Park Operator and one of the world's leading leisure park operators. The company's portfolio of facilities currently comprises of 61 assets. Those include theme parks, animal parks, aquatic parks, family entertainment centers and other attractions. Parques Reunidos is present in 14 countries in America, Europe, Middle East and Asia. Its exhibits receive approximately 20 million visitors per year.
Xanadu Aquarium – Atlantis
The latest development in Spain is taking place in Madrid where the Xanadu Aquarium will open doors to its guests very soon. The Xanadu Aquarium also known as Atlantis Aquarium has a space of 50,000 square-foot. Consequently it will turn out to be the first interactive aquarium ever in Madrid. The development of the aquarium was a joint agreement between Parques Reunidos, Viacom International Media Networks and Ivanhoé Cambridge back in the year 2016. The aquarium is planning to open its doors in summer of 2018.
Among its main attractions there are the exhibition tank with sea turtles, the penguin exhibit with artificial snow and a 315,000 gallon aquarium featuring sharks stand out. In addition to this, visitors will have the opportunity to observe different species of fish that range from tropical and poisonous to jellyfish. An interesting particularity that Xanadu will possess, is the combination of a conventional aquarium scheme with lots of interactive and informational activities through its advanced classrooms, multiple "touch and explore" areas that combine rays and invertebrates' aquariums and underwater cameras that will create an unforgettable experience.
MAT Filtration Technologies was awarded by Oproler General Contractor to supply the complete Life Support Systems of the Aquarium facility, as well as to install and commission the equipment and train the staff for optimum operation practices. This is the second large scale project of MAT in Spain. The first one which is Poema del Mar Aquarium was successfully completed last year. MAT Filtration systems are globally renown for sophisticated engineering and unique Skid LSS units fabrication quality.
Xanadu Aquarium Filtration Systems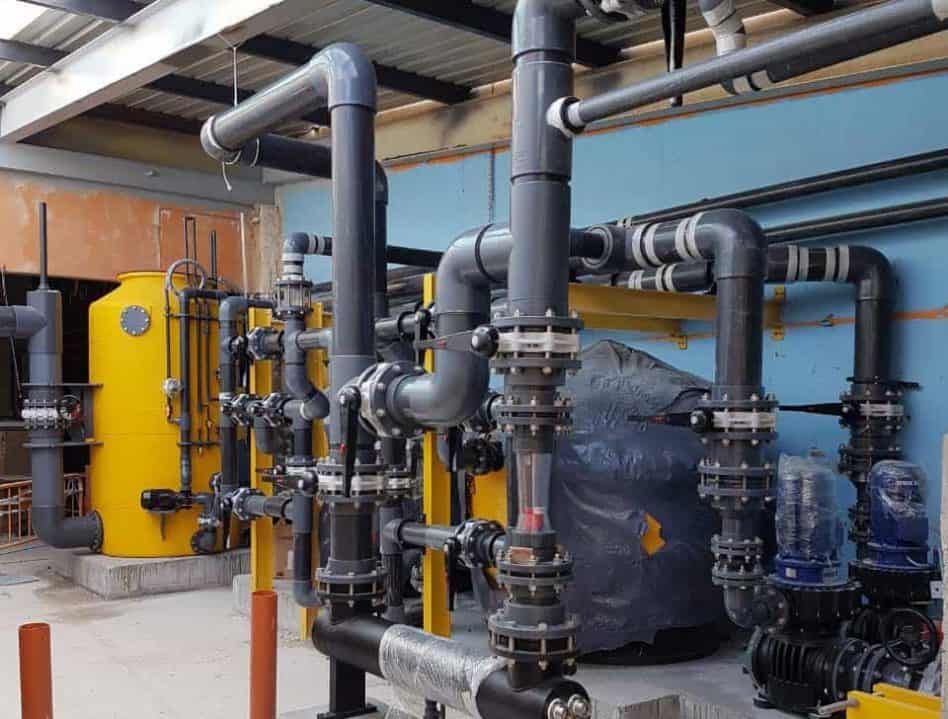 Parques Reunidos and MAT Filtration Technologies focus on optimum animal welfare. As always MAT aims also to best possible filtration systems to secure hassle free operation practices. All of our equipment is energy efficient as per EU guidelines and German DIN standards of low energy operation for industrial water treatment installations.
The aquatic facility will host over 150 species of aquatic animals. Furthermore the project consists of 23 tanks with a total volume of water that exceeds the 3,130,000 liters. Specifically the equipment includes:
MATLSS is currently installing the Aquatic Filtration Systems on the main tank and aims to hand over the project by mid summer 2018. MAT's detailing doesn't stop on its equipment, we focus on all the components of the installation. All anchoring, cable trays, valves, bolts and nuts are made of tested materials to lay in humid and salty vapors environments.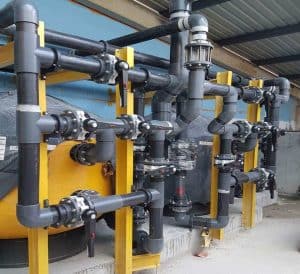 MEP Contracting
MAT is further focusing to the involvement of MEP contracting on Aquatic and Waterpark specialty filtration systems. Our multinational contracting teams are ready to mobilize anywhere in the world and deliver on budget and on strict timeframe. Recently our company got involved in Technical MEP Operation of facilities. This is a new addition to the services we provide, following the market needs for fixed OPEX budgets and hassle free operation of aquatic facilities.
Get in touch with us to discuss the future or the current status of your running project. Find out how MAT can assist you in securing your investment in the best possible way.