The second Michin Aquarium trusts MAT Filtration Technologies
Michin's newest aquarium in Puebla opened its doors to the public on December 14th 2019. A huge success indeed for Michin, with thousands of people visiting this extraordinary facility. Congratulations to their team as they are a proof that quality and innovation is always appreciated.
The aquarium in Puebla is the second facility of Michin. The first one was the Michin Aquarium in Guadalajara which got its first visitors in 2016. Following the steps of the Guadalajara facility, the aquarium in Puebla shares successfully the wonders of marine and terrestrial biodiversity.
It has more than 90 exhibits with different species, which are distributed according to their habitat in a total of six ecosystems. Five among them exist inside the aquarium (Jungle, Forest, Reef, Mangrove and Open Sea) and one outside (Rivers and lakes). Each section recreates the corresponding atmosphere through sounds, colors and various elements that together create a dynamic tour for visitors. Michin Puebla Aquarium is a conservation, research and education center which raises awareness about the importance of caring for biodiversity and the environment through various activities.
Aquarium Filtration Systems
Mat's scope of work in this project was to design, fabricate and supply the aquarium filtration equipment for the complete life support system of the facility. It is worth mentioning that the installation was performed by Puebla's own Aquarium staff.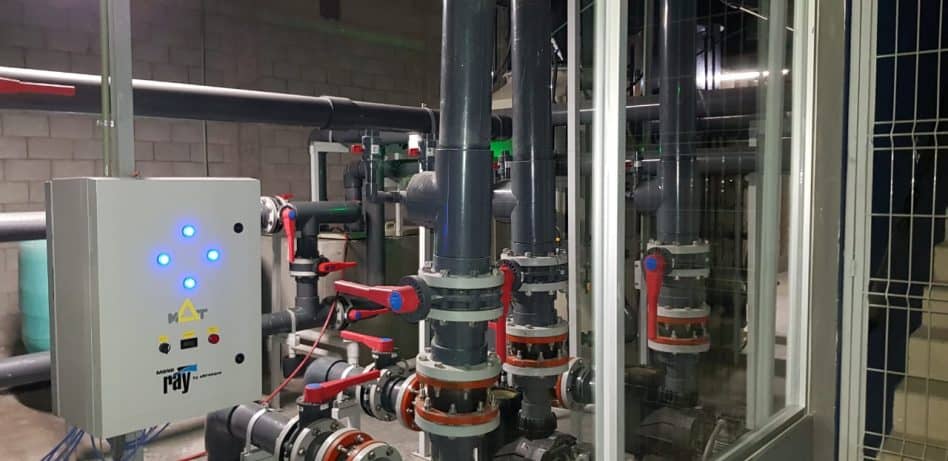 The innovative technology aquarium life support systems include:
A walk through the Aquarium
PUEBLA MICHIN AQUARIUM PHOTOS