Penguin Filtration Systems
MAT Filtration Technologies is proud to announce its latest delivered project in Abu Dhabi, the Al Ain Zoo Penguinarium. This is MAT's fifth penguin exhibit design and built ALSS equipment and the sixth project of Penguin Filtration Systems commissioning. Our engineers and biologists have extensive husbandry knowledge of several penguin species. Other penguin filtration projects are the Rixos Land Of Legends Theme Park, the Istanbul Aquarium – Penguins Encounter, the Atlantis Aquarium in the Xanadu Mall from Parques Reunidos and the Ski Dubai Penguins Encounter.
The Al Ain Zoo Penguinarium Filtration System is MAT's sixth delivered project in UAE, proving MAT's superiority in the country. MAT has established a local branch in 2017, supporting its clients and offering world class services and equipment to the country's aquatic facilities.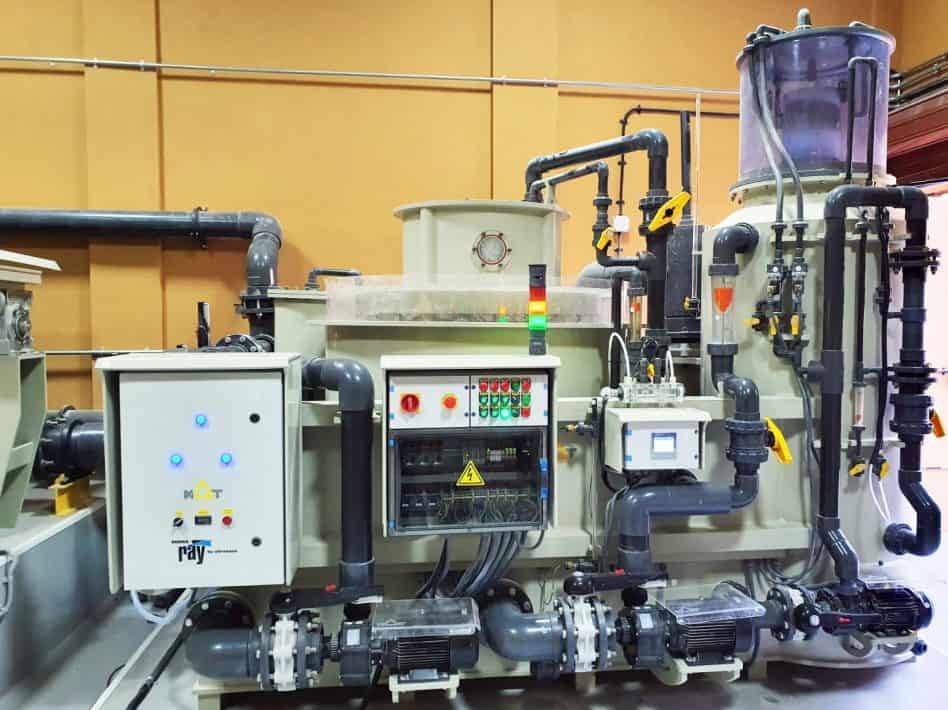 Al Ain Zoo – Penguinarium
This amazing exhibit is located in Al Ain Zoo at Abu Dhabi and MAT was contracted but Dubai's Sim Leisure to design, engineer, manufacture, commission, deliver and install the penguin filtration equipment as well as train the Al Ain Zoo personnel. MAT has the ability to design and retrofit ALSS equipment in existing tight mechanical rooms by using our advanced technology skid compact filtration systems. It is worth mentioning that in this particular case the mechanical room covers an area of 8,2m x 7,5m.
A penguinarium is a vivarium for penguins intended to simulate aspects of their natural environment. Al Ain Penguinarium includes one tank of 65 m³ total volume RO (Reverse Osmosis) water capacity which is able to accommodate up to 15 Humboldt penguins.
List of Penguin Filtration Equipment
MAT designed, built and installed the following list of equipment for the filtration systems of the Al Ain Penguinarium:
The Compact Filter Unit and Pressurized Mechanical Filtration Skid Unit are integrated systems that consist of various sub-elements which along with the above-mentioned equipment will provide a mechanical as well as biological filtration and disinfection based on UV emission and Ozone infusion. That's a state of the art of ALSS technology for UAE's oldest Zoo Facility.
Photo Gallery of Al Ain Penguinarium
Contact Zoo Filtration Expert Engineers