Dubai LEGOLAND
MAT LSS is proud to announce the participation to the prestigious Dubai LEGOLAND® Water Parks project. MAT LSS with Merlin Entertainments has already designed and will supply and install the complete Aquarium Filtration Systems (AFS) of the innovative and impressive Atlantis Ride aquarium.
Atlantis Ride Aquarium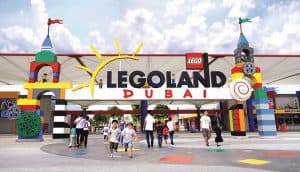 The huge aquarium will be the home of thousands of tropical fish and sharks. Visitors will be able to dive into the aquarium with LEGO submarines and explorer the interior space. MAT LSS will provide the safe environment for the fish and also will treat the water to be extra clear for optimum views from the submarines. This newly designed LSS will allow the facility to run this facility with respect to the environment by filtering the water multiple times per hour using energy saving practices.
DUBAI LEGOLAND – TIMELINE
MAT LSS Delivers Successfully the Aquarium Filtration Systems

Aquarium Filtration Systems for the Dubai Legoland Aquarium

MATLSS commissioned successfully the complete Aquarium Filtration Systems of the Merlin Entertainments, Legoland Atlantis Ride in Dubai. The new attraction will provide crystal clear water views to everyone visiting the aquarium. Guests will be able to dive into the Atlantis pool by using a Lego Submarine. On their journey they will see large sharks and hundreds of wonderful and tropical fish. The view will be amazing from the submarine windows.

The life support systems of the aquarium are designed to operate with less than 10% water change per month. Moreover the facility has state of the art back wash recovery systems to optimize the use of drain and backwash water.

Current Status

More information and photos will be available soon, Stay tuned!

Get in touch with us to discuss the future or the current status of your running project. Find out how MAT can assist you in public aquariums, public swimming pools and aquaparks.
Dubai Legoland Project Photos
Image Credits & Copyright: www.legoland.com