MAT Filtration Technologies has been awarded to design, commission and install the complete ALSS and the acrylic panel of the Underwater Elephant Experience at the Al Khor Zoo in Qatar.
The challenge in filtering elephant pools
Filtering elephants pools is not an daily job for zookeepers. The size of these animals and their behavior, in relation to the demand of designing non chlorinated systems, requests engineering considerations that are not described in books. MAT has gained technical experience from delivering successfully demanding contraption systems for hippopotamuses, penguins, aquatic birds and walruses, enhancing our understanding of the particularities of each animal digestive systems, skin and eye sensitivities, aiming to deliver the most optimum water quality possible.
ELEPHANT ENCLOSURE AL-KHOR PARK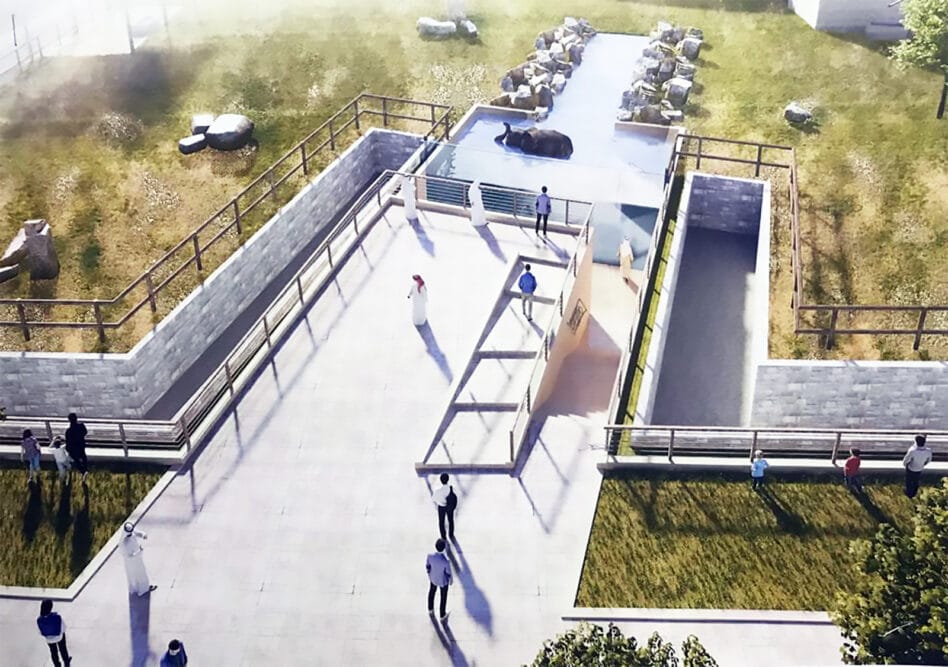 The Elephant Enclosure at the Al-Khor Park will have the largest underwater viewing panel at an Elephant exhibit in the Middle East and will allow visitors to observe elephants swimming in a crystal-clear pool as if they have been looking them from the pools bottom.
Elephants are Aquatic Animals and as most other mammals, elephants are natural-born swimmers. This addition to their exhibit will be an oasis allowing them to spend most of their day at the crystal clear, non chlorinated pool. Elephants have the ability to dive and stay submerged underwater for a significant time, using their trunks to breathe from the surface. Being the largest animal of the jungle, they do get tired from their massive bodies, this pool will allow them to easily float and rest.
Zoo Elephants Pool Filtration System
The filtration System of the facility consists of 4 mechanical filters, 2 sterilization systems and a large biological support system to allow the absorption of the floating nutrients in the pool and provide stable safe water for the elephants to swim and drink. Our engineers have taken considerations on the nature and form of the feces of the elephant to allow free flow of the senses matter to our mechanical systems. MAT designed the zoological aquatic system to comply with:
WAZA (World Association of Zoos and Aquariums)
EAZA (European Association of Zoos and Aquaria) specifications
The elephant pool has a volume of 450 m³ is supported by 2 different filtration systems: The biological and the mechanical filtration system and it includes a deep suction and an overflow system. The complete ALSS of the facility has been designed considering the correct water quality parameters for the wellbeing of the elephants without the usage of Chloramines . The facility also includes automatic valves and sensors which can be monitored and controlled remotely through a SCADA remote control system.
Large Underwater Acrylic Panel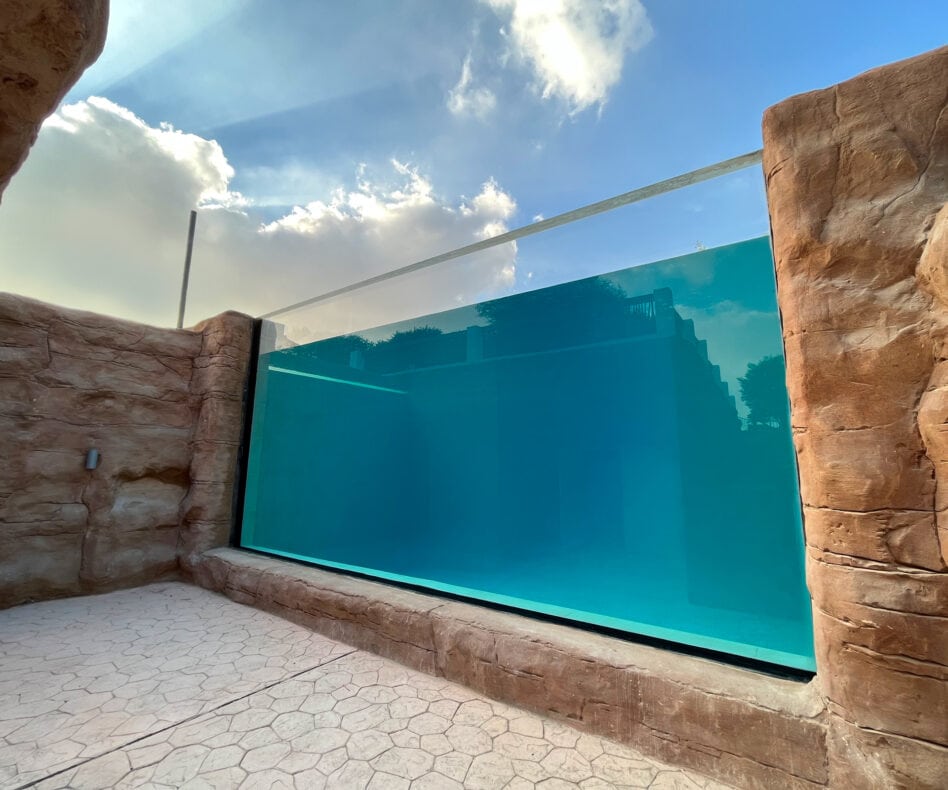 MAT also supplied, installed and waterproofed the 8.5 x 5 m PMMA acrylic panel FEA engineered to sustain an elephant attack on the panel whilst having UV blockers to be extra clear and allow unique underwater views of the swimming elephants to the visitors of the Al Khor Park.