Water Quality in Zoos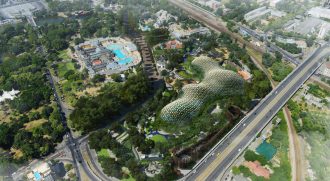 In recent years, WAZA and other zoo related organizations are focusing more on water quality in zoos. It is now globally understood that even the animals that their survival is not depending on water quality, they feel happier when surrounded with proper water features. Such animals are hippopotamus, elephants, tigers, penguins, polar bears, crocodiles and many other. Pannon Park of the Budapest Zoo is one of the facilities that will be constructed to comply with most strict standards.
MAT's expertise in zoo water management is reassuring trouble free operation and highest standards of animal welfare as per WAZA standards. MAT currently is cooperating with the specialty subcontractor Fudopark & General Contractor Market in this prestigious project. The design works are currently under revision and installation works will be commencing very soon. Various facilities at the Pannon Park are expected to be delivered in several stages and will be available to the general public until the end of the decade.
Pannon Park
The project consists of 21 Life Support Systems of different volumes that range between the 8 m³ and 3000 m³. They will support from the Coral Pool to the Shark Pool and from the Manatee Exhibit to the Otter Exhibit among others. MAT's work scope is to provide detailed hydraulics and biological filtration design. Moreover we will specify the specialty MEP components, supply and install the Life Support Systems of the existing and new aquatic animal and aquarist exhibits in the Biodome and the Zoo.
Aquarium Filtration Services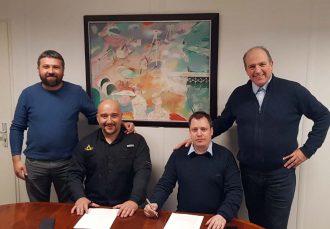 MAT has been involved in:
the Electro-Mechanical Design of Life Support Systems
the Incoming & Effluent Water Treatment
Salt Water Mixing,
Backwash Recovery System
Equipment Manufacturing & Supply
Automation & SCADA design as well as,
the Installation and Commissioning services of the project.
Aquarium Filtration Equipment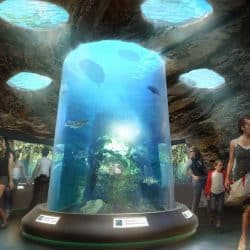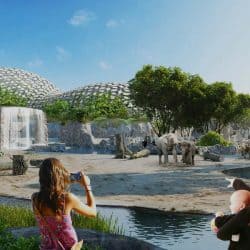 The full range of equipment includes:
complete compact filtration units,
drum filters,
screen filters,
automatic pre-filters,
de-nitrification filters,
calcium supply systems,
salt-water resistant pumps,
titanium heat exchangers control boards,
water parameter analysis probes with smart transmitters,
SCADA system,
PP pre-fabricated balance tanks along with
auxiliary equipment and items which will cover all the needs of a life support and filtration systems for all the water bodies in the zoo.
PANNON PARK – TIMELINE
Visit by Market (General Contractor) and FürdöPark

Fudopark & the Market General Contractor with our team.

On February 2019 MAT was honored by the visit of the Market (General Contractor), and FürdöPark to evaluate the latest progress of the Budapest Zoo – Pannon Project in Hungary. We welcome our guests and we wish to see them again in our factory!

Ongoing Project

More information and photos will be available soon, Stay tuned!

Get in touch with us to discuss the future or the current status of your running project. Find out how MAT can assist you in public aquariums, public swimming pools and aquaparks.