Yesterday we announced that MAT Filtration Technologies is a member of European Ozone Trade Association. We are proud to be part of EUOTA, and this is another big step to MAT's future accomplishments. Today we celebrate our very first step to 2019 by offering a 50% discount on all Ozone Generator Models for a limited time only! Don't miss this offer and contact our sales team now!
CONTACT US!
Ozone Generator Specifications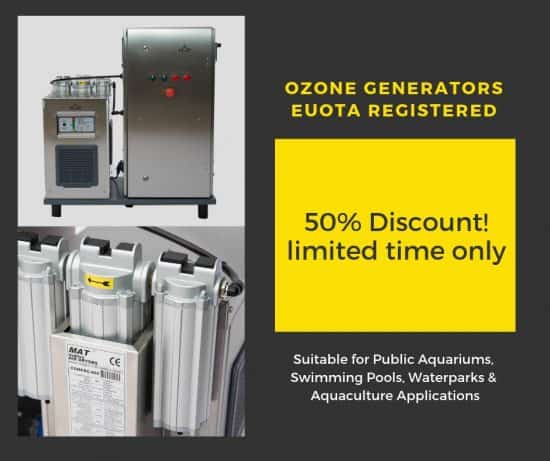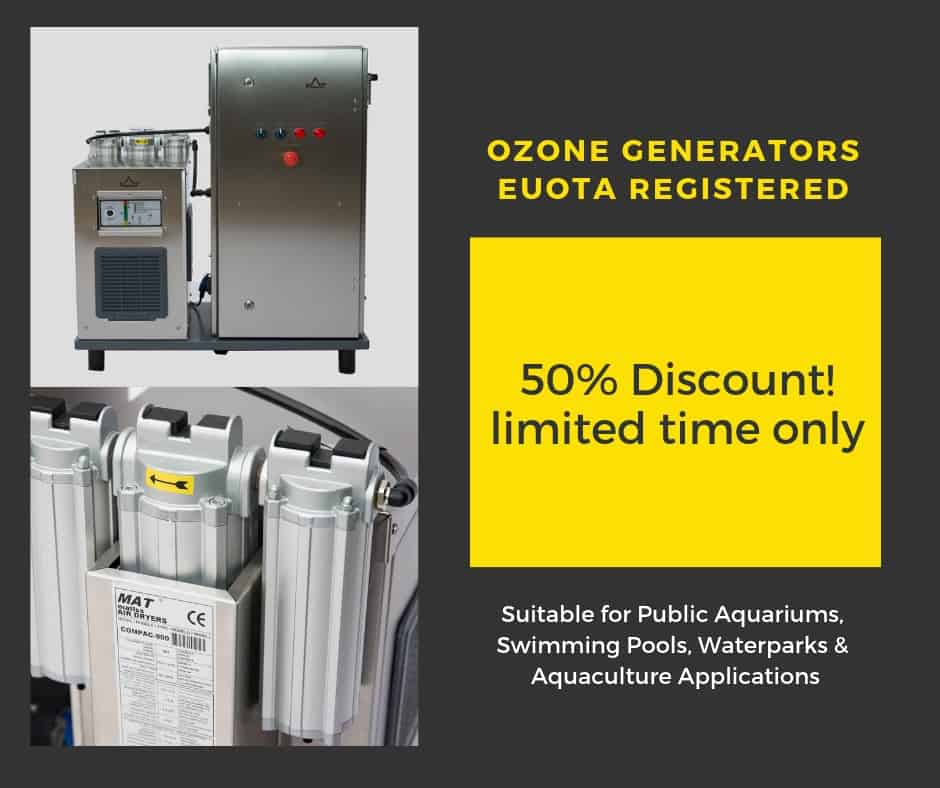 MAT Ozone Generators are Plug & Play devices with minimum footrpint and they are effective even in humid environment. They are suitable for many applications with tested performance in Fish Farms, Public Aquariums, Large Swimming Pools & Waterparks.
For aquarium ozone generators specifications click here.
For swimming pool and waterpark ozone generators specifications click here.
For Land Based Aquaculture Applications and fish farms please click here.
Disclaimer: The Offer is not valid for already quoted orders and it is valid for Models OZ-5 to OZ-250 until Friday midnight 18th of January. The prices are Net prices Ex. Works.